Viewing a Proposal
Individual Links
Each proposal signee has an individualized link used for tracking purposes, so you shouldn't share the link from your email notification with other signees. Each signee should access the link from their own notification email.
Navigating the Proposal
The signer is able to quickly jump through sections by using the Sections dropdown.
In order to sign the proposal, the signer can either find the sign here buttons in the proposal, or they can simply click the orange Next button on the bottom left. If there are multiple places that require a signature on the proposal, then the signer can simply keep clicking Next to be shown all of the required places in the proposal to sign.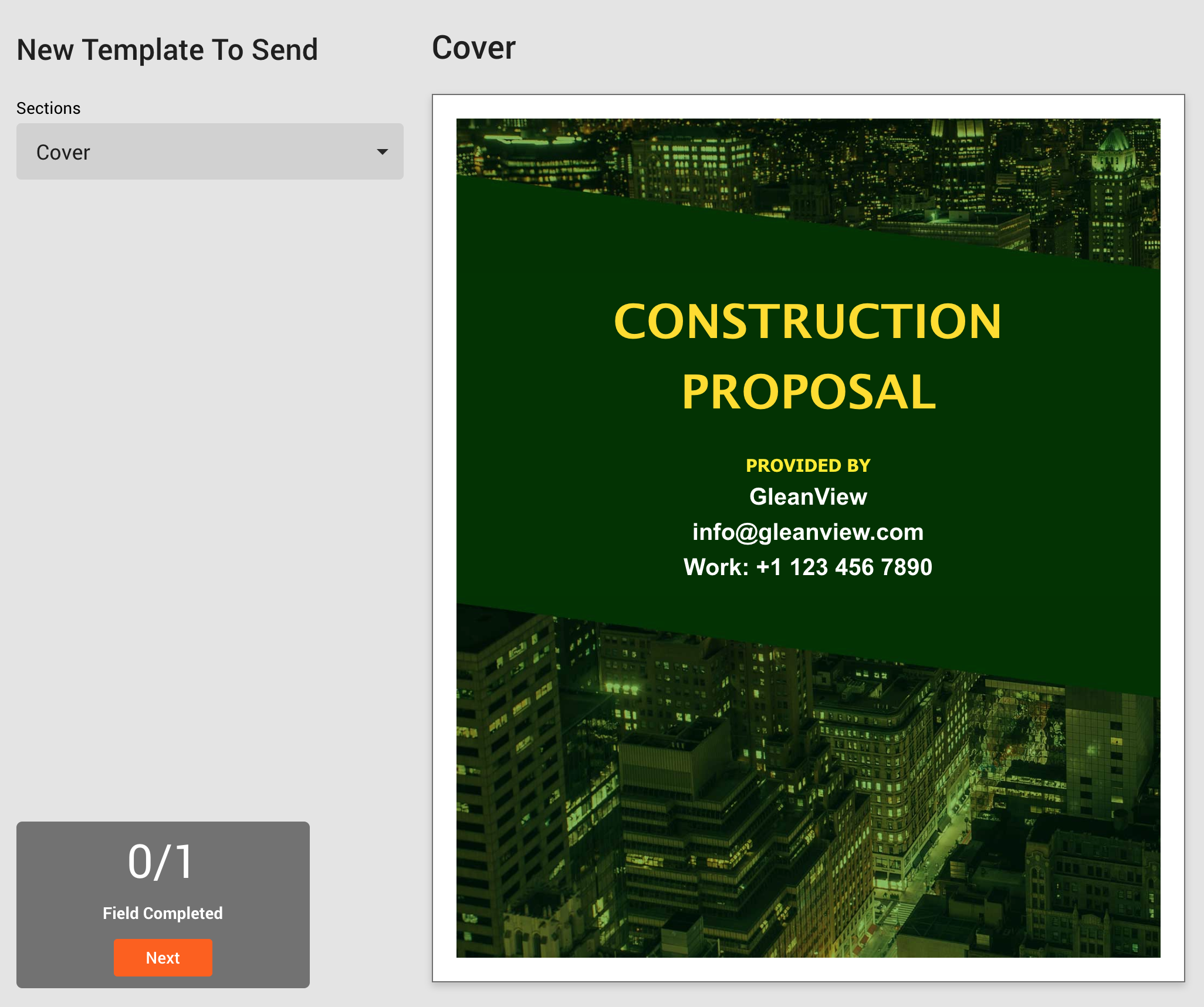 Signing a Proposal
Once the signer clicks the Sign Here button, a signature modal will be displayed for them to type their signature and accept the e-sign conditions that make their signature legally binding.
Once all signers have signed the proposal, each person will receive an email notification with a pdf of the completed/signed proposal.