By default, all GleanQuote proposals are sent from proposals@gleanview.com (with your name as the From Name) using the following standard template: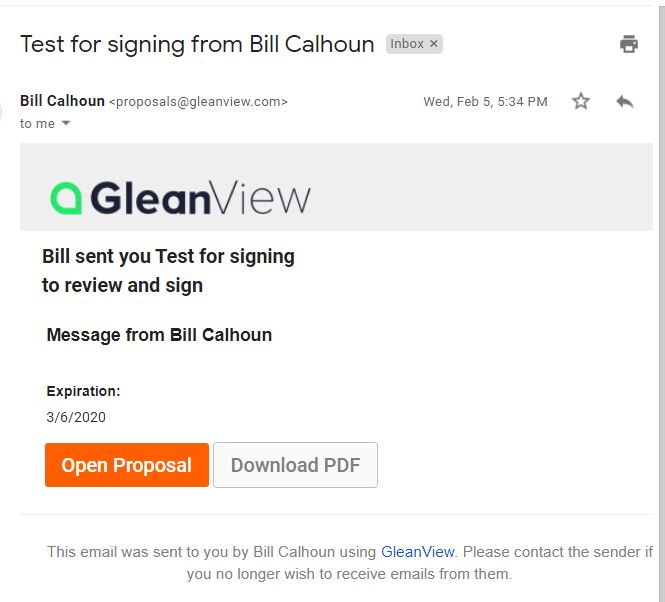 You can set up GleanQuote to send proposals from your own email address if you use Gmail or Office365 as your email provider. This can be done in your User Settings / Email.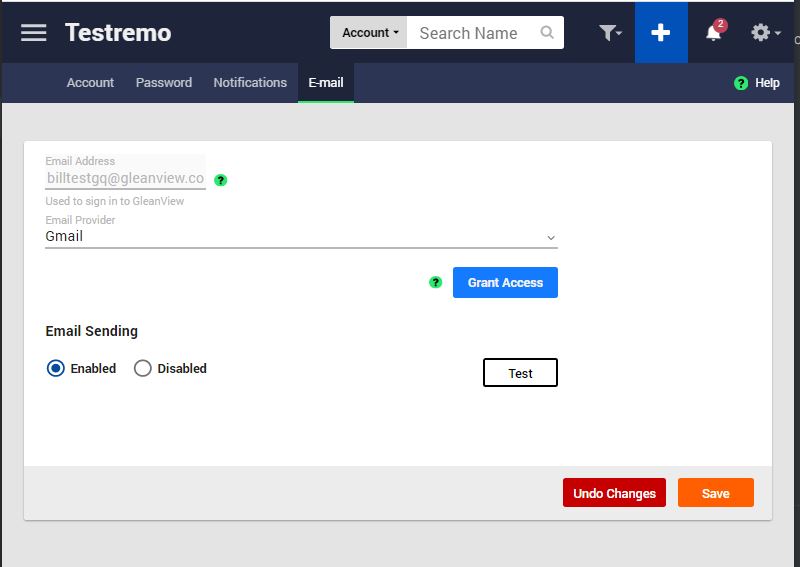 Click the Email Sending Enabled radio button and then click the Grant Access button. For Gmail, the following dialog will display: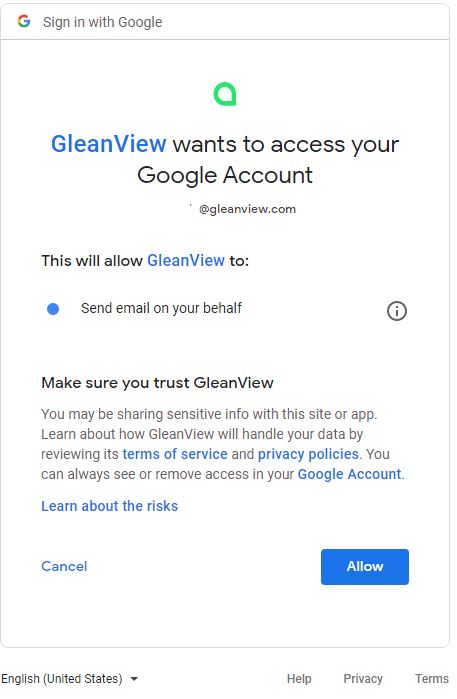 Click the Allow button and then click the Test button on next to Email Sending. You should see a blue Connection Successful message display at the top right of the page.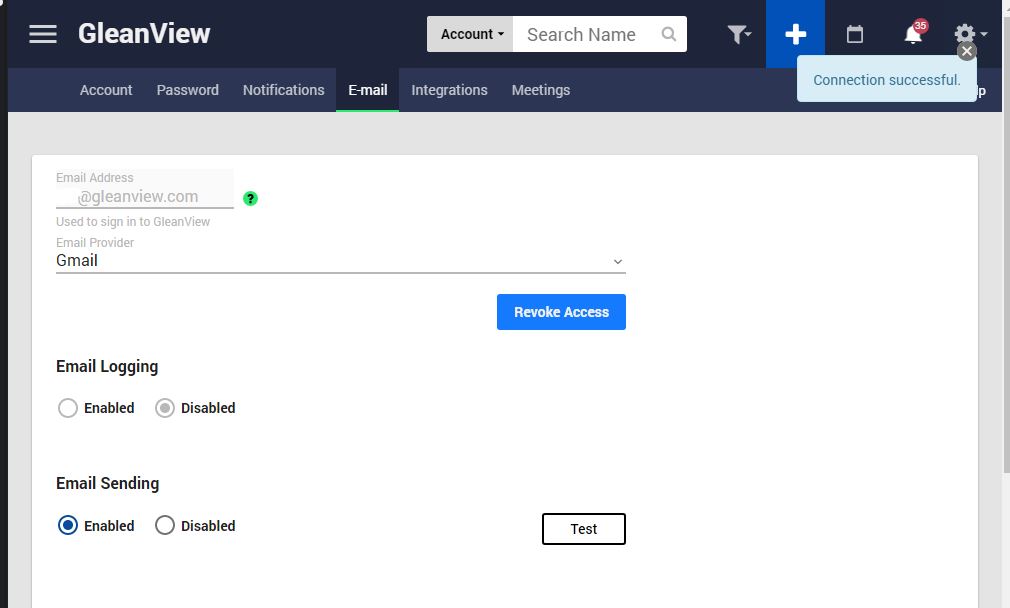 Once your email sending integration is set up, all proposals will automatically send through your email provider from your own email address instead of proposals@gleanview.com
EMAIL TEMPLATES
You can also change the email template used in the proposal notification emails sent. You can use a different email template if you are sending from the default email address of proposals@gleanview.com or if you are sending from your own email address.
Templates are managed from the Send Proposal dialog. This is the only place that you can edit and create and select email templates for proposal emails. Click the Templates button on the upper right side of the dialog: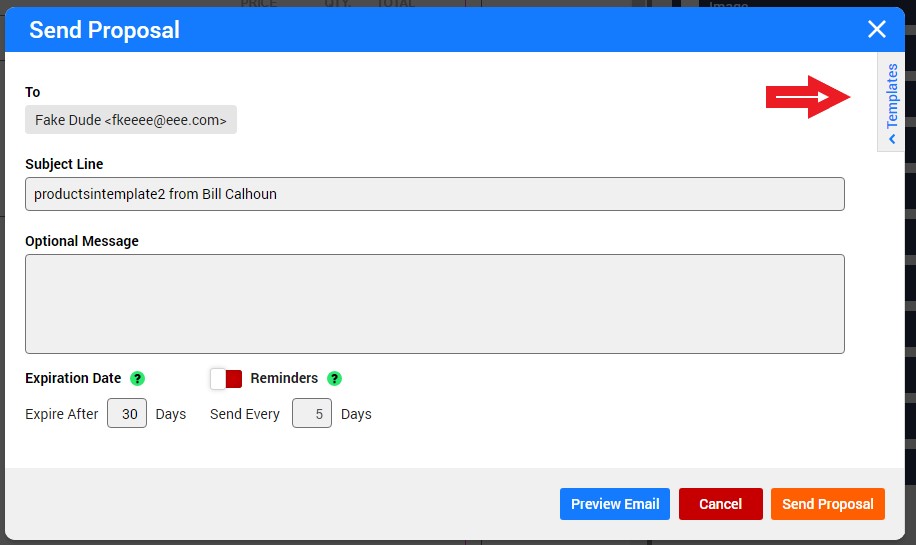 The template management section slides out: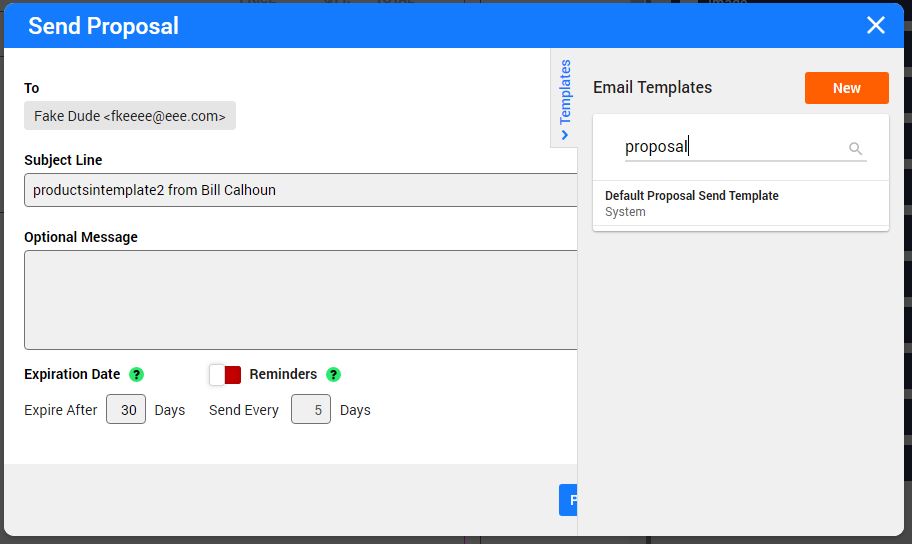 The default proposal send template is a system template that cannot be edited or deleted.
Click the New Button to create a new proposal send template. You can add variables to the template which will be populated with data from the account, contact and proposal. You can make the template private so that no other users can view the template by switching the Make Private toggle on.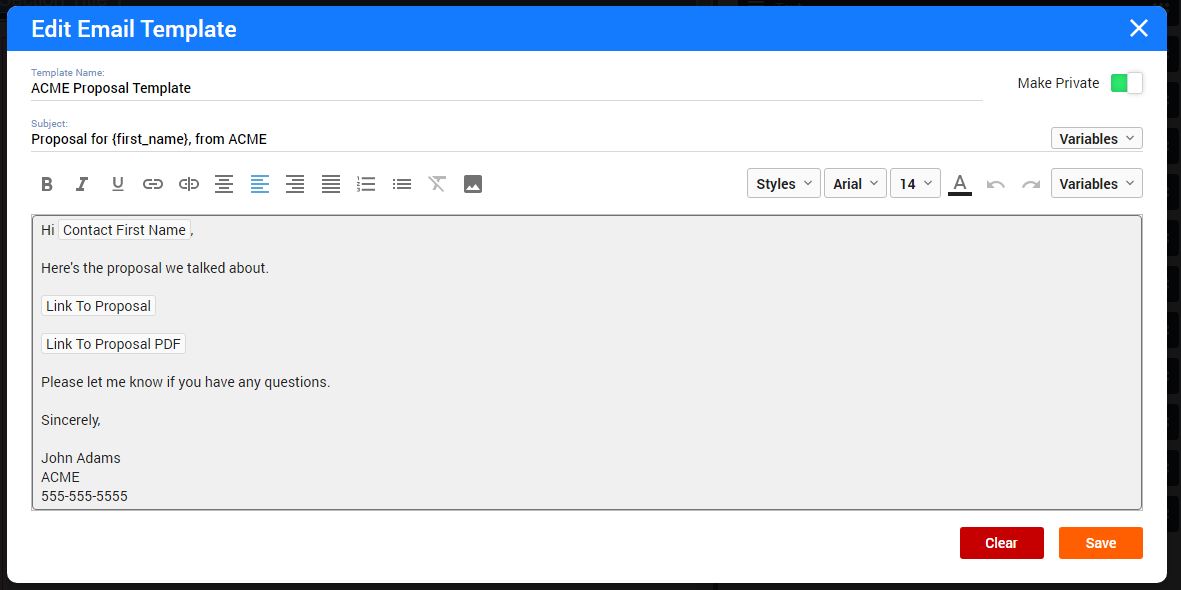 Make sure you include a link to the proposal in your custom email template. You can do this by typing the display text for the link, highlighting it and then clicking the link icon (next to the underline icon).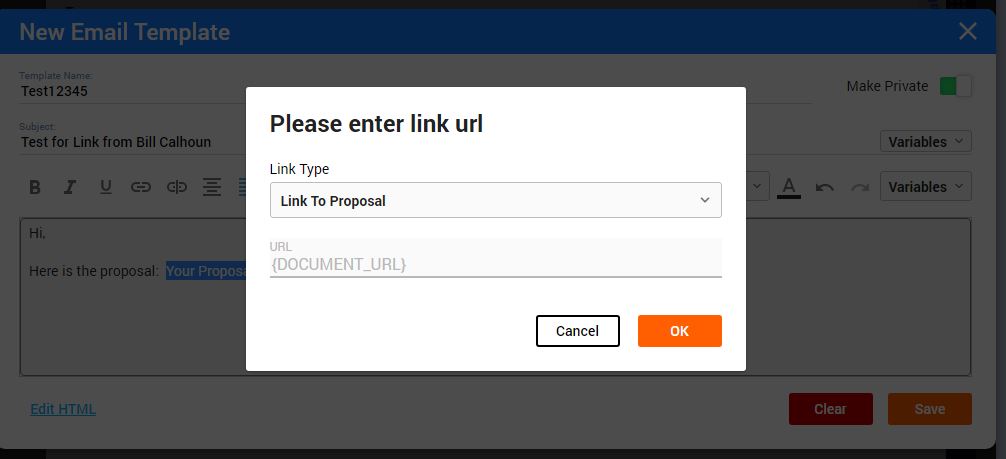 You can select to use the Link to the Proposal, the Link to the Proposal PDF, or any other link url. If you do not include a link to the proposal in the email template, you will receive an error message when sending a proposal using that template.
You can Edit, Delete, and Duplicate a template from the three dot menu displayed to the right of the template name.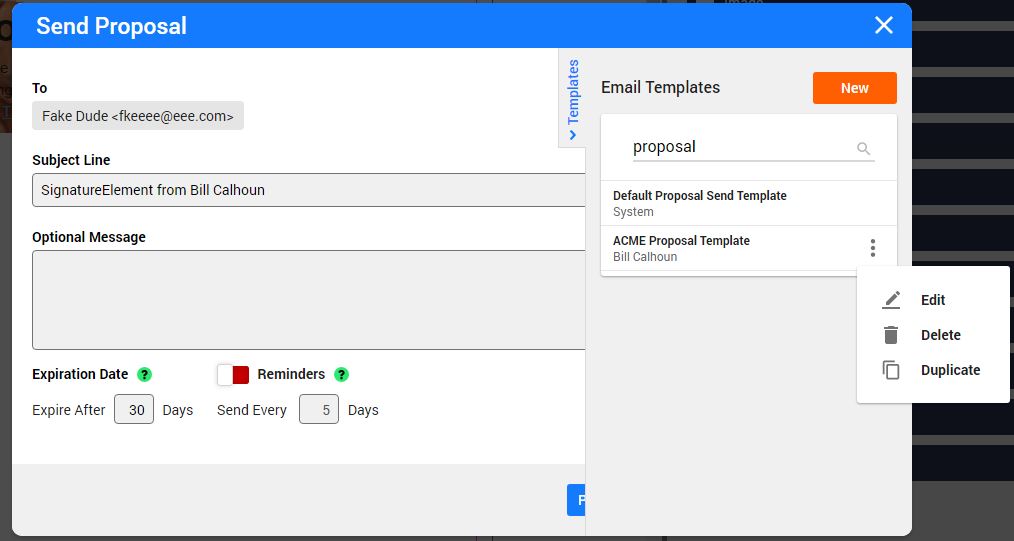 For advanced users, you can style your template using HTML by clicking the Edit HTML link at the bottom left of the template builder. This allows you to build an HTML only template. You cannot switch a text template to an HTML template and you cannot switch an HTML template to a text template.