You can create and send quotes in any currency using GleanQuote.
You can set your default currency in Company Settings. This currency will be the default for all new proposals, proposal templates and products that are created. You can also set the way you want your currency displayed in company settings, whether you want to use periods or commas as thousands separators and decimal separators.
Changing the default currency in Company Settings will not change the currency on any existing proposals.
If you want to be able to select different currencies for proposals, then you can check the Allow Multi-Currency check box. By default, this box is unchecked.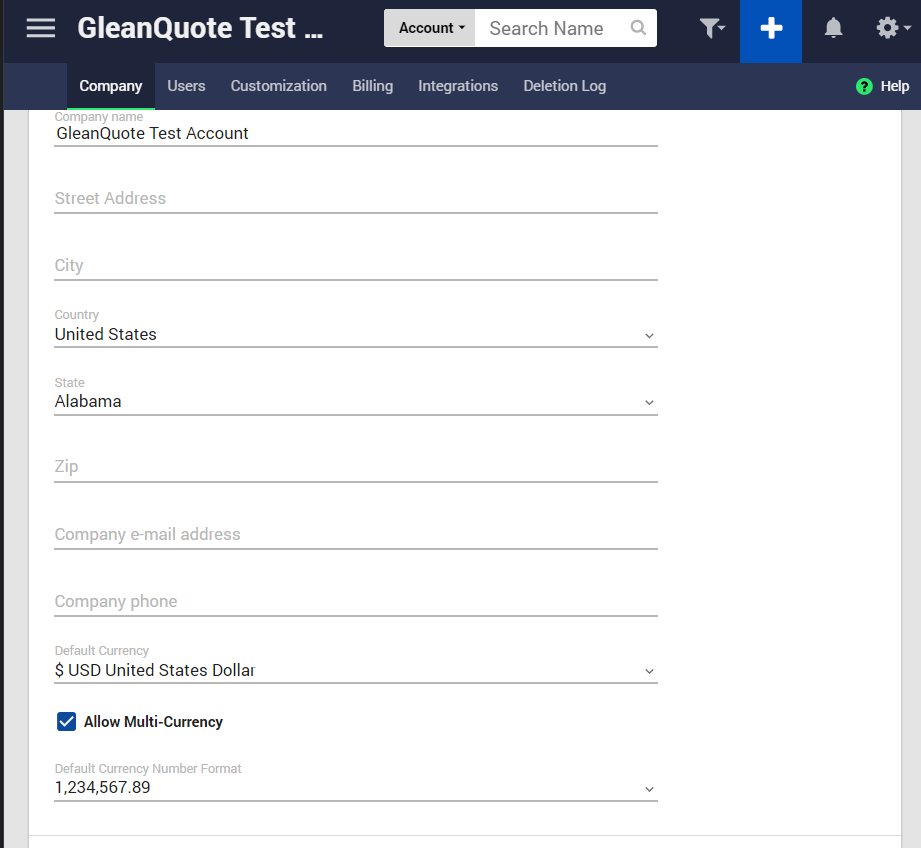 QUOTES
When you create a new proposal or proposal template, you will have the option to select currency. This setting determines the currency of any quote tables used in your proposal.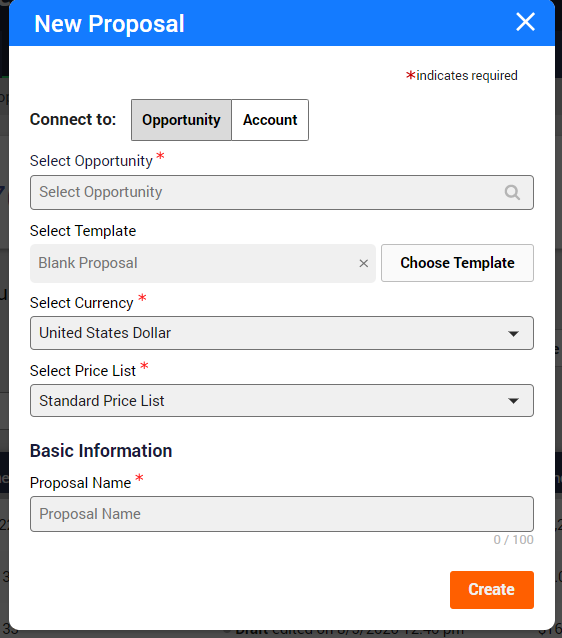 You can change the currency of a proposal by editing the currency drop down on the proposal overview page. This can only be done for Proposals in Draft Status. You cannot change the currency of a proposal template.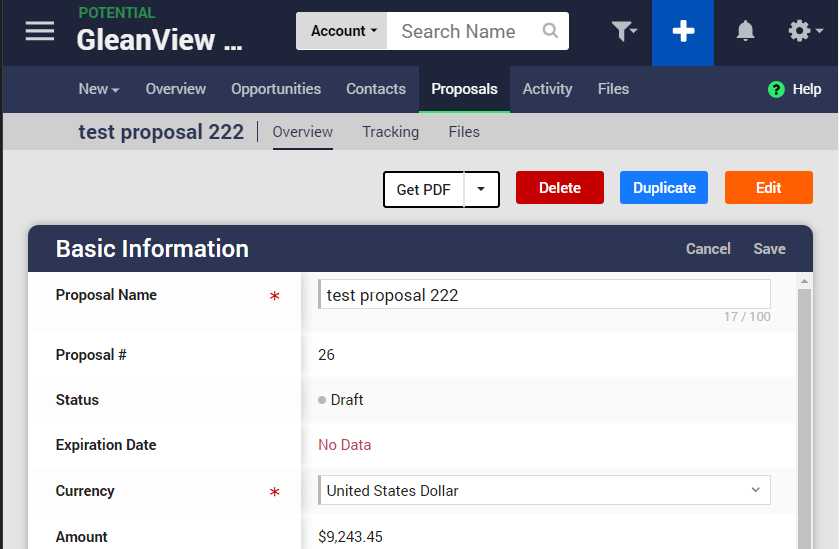 PRODUCTS
Products can have pricing defined in different currencies. You can add pricing to a product in a different currency from the product's overview page. For each currency, you can change price, cost, volume pricing and options to be specific to the currency.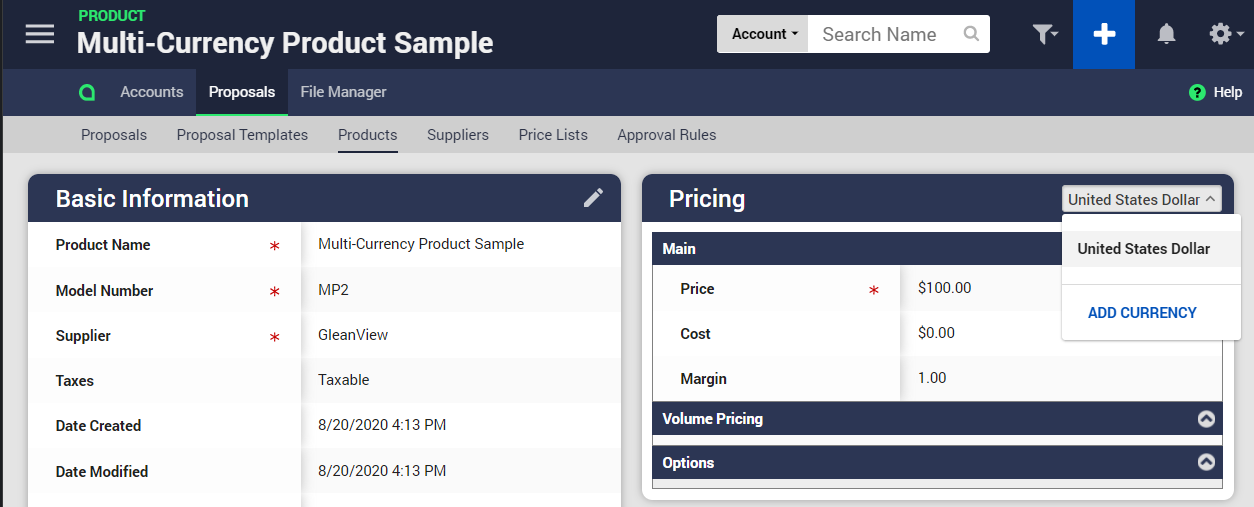 In order to add a product to a quote table in a proposal, the product must have pricing defined in the same currency as the proposal. Otherwise, the product will not be available in the product search in the quote editor.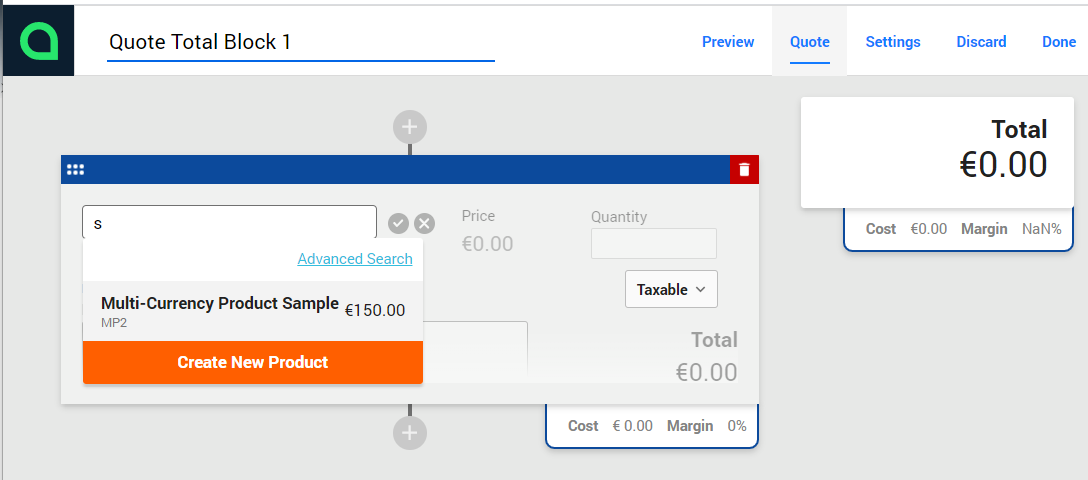 For Bulk Import of products, you can only select import pricing for a single currency for each import. Currency is selected on Step 3 of the product import process. All product pricing and cost will be imported as this selected currency. To add another currency to products, you must do a separate import. Use the same data in the import and same mapping, just select a different currency on Step 3.

ANALYTICS
Once you have created proposals in different currencies, the proposal, product and supplier analytics will display all currencies used.
Proposal Analytics with Multi-Currency: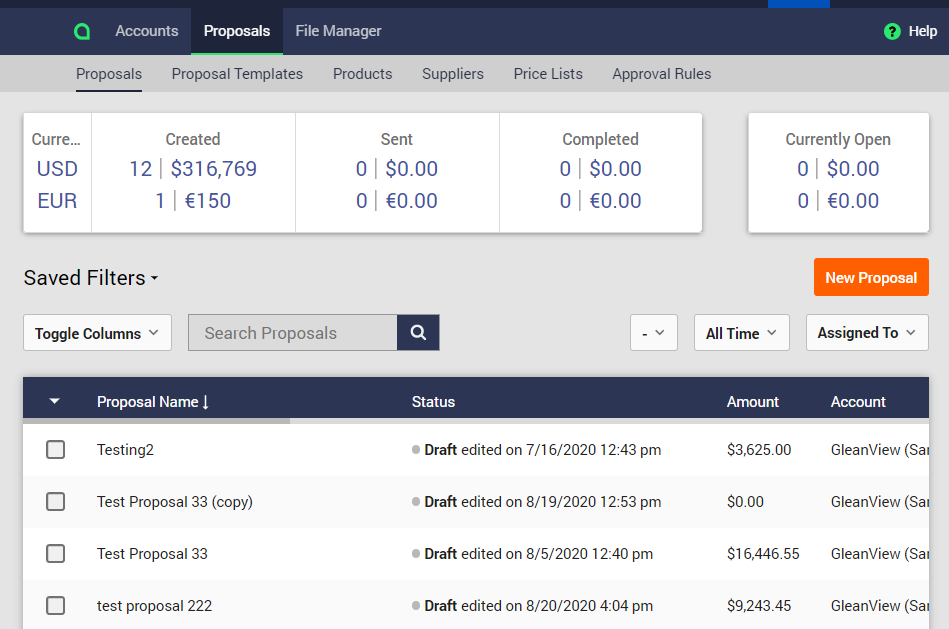 Product Analytics with Multi-Currency: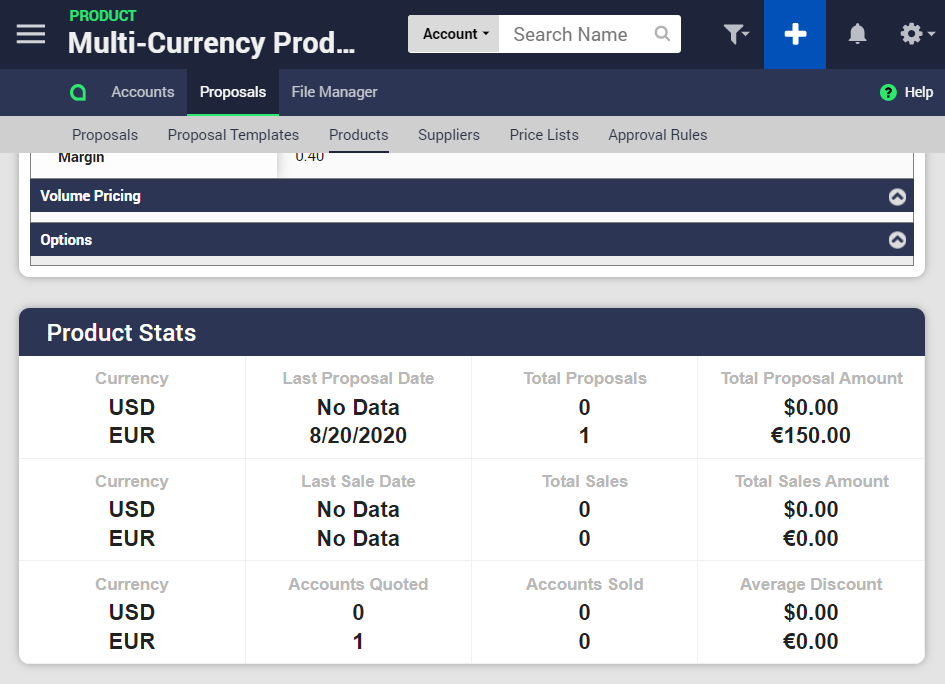 Supplier Analytics with Multi-Currency: