User Settings can be accessed from the cog icon on the upper right hand corner of the navigation bar.
On the Account tab, you can enter your user information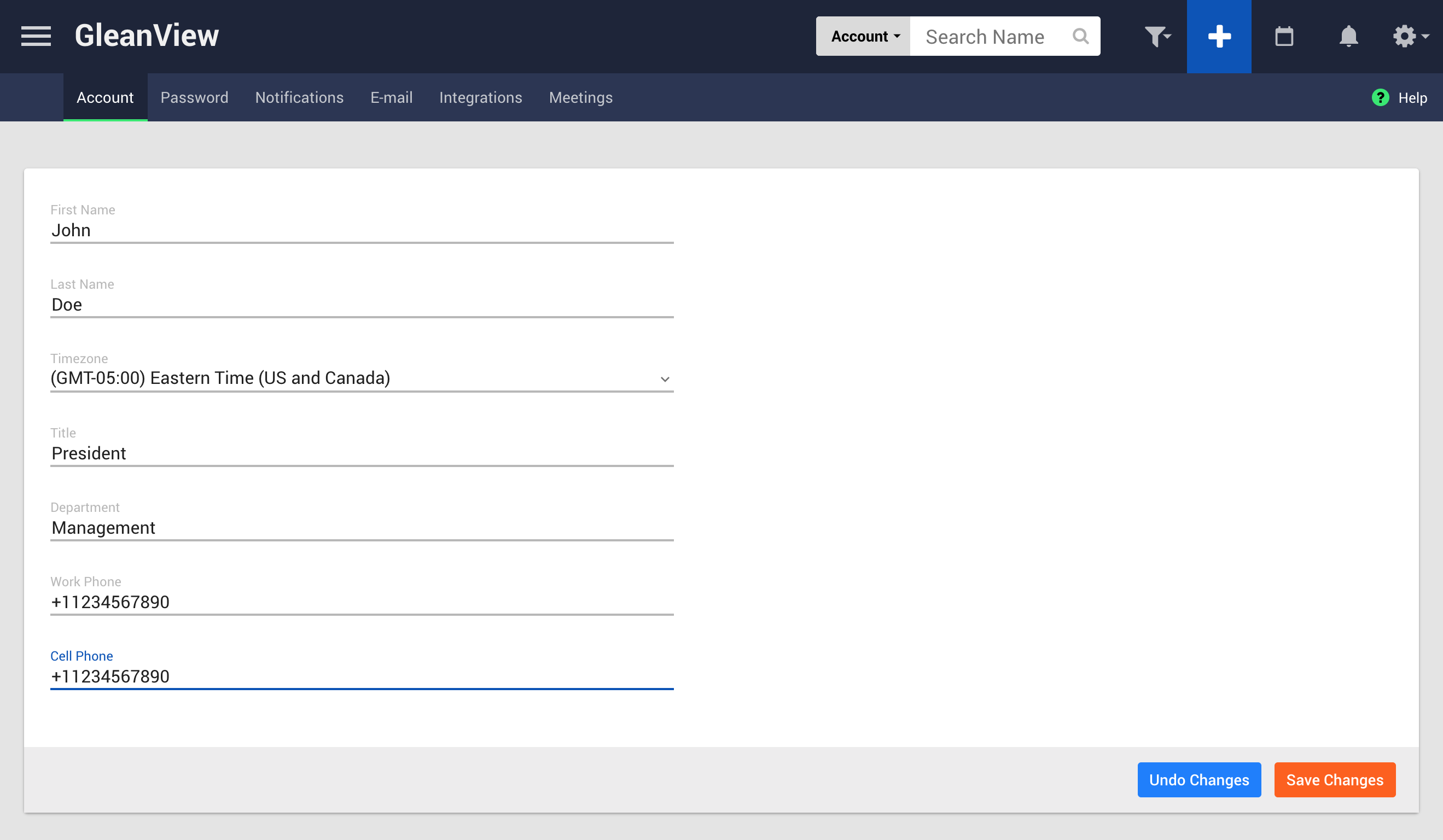 On the Password tab, you can change your password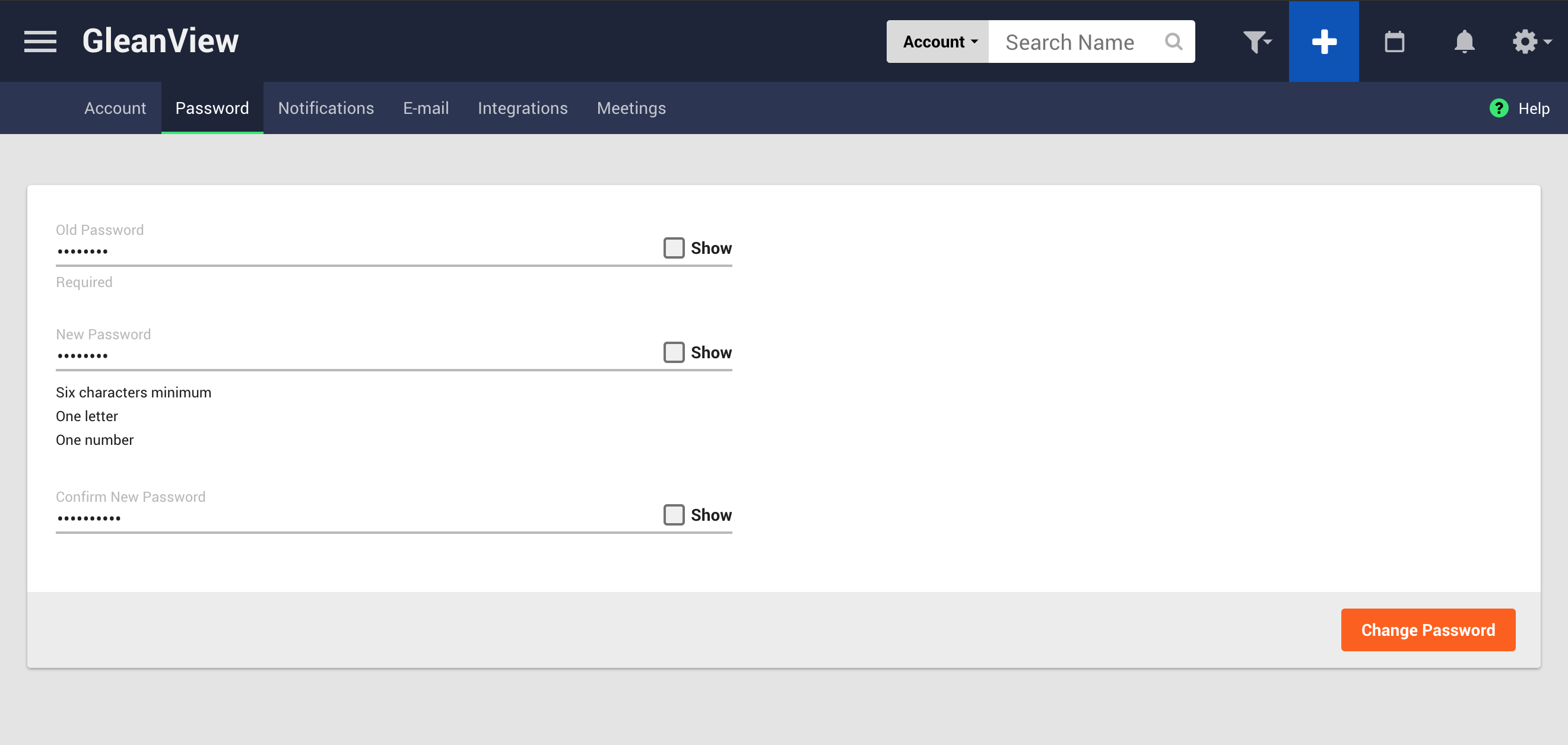 On the Notifications tab, you can select which types of notifications you would like to receive.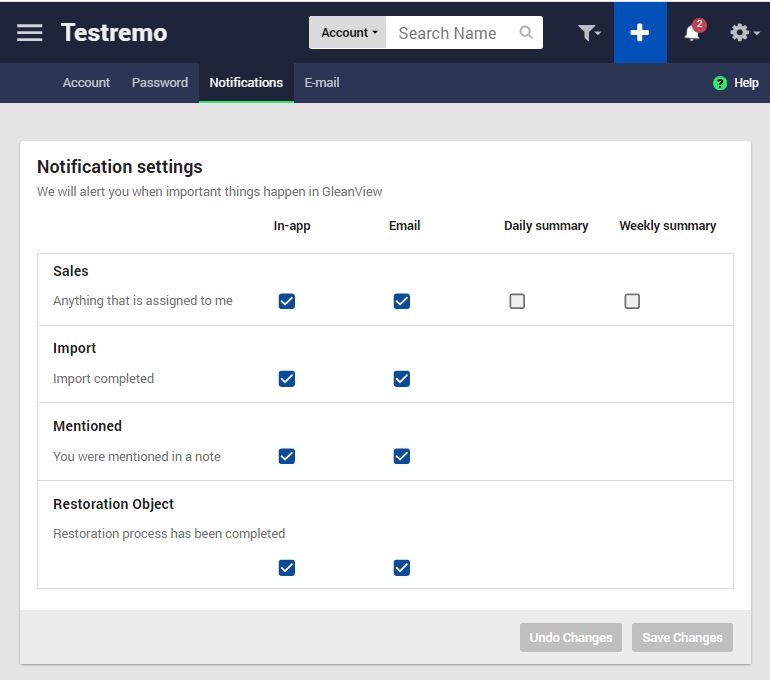 On the Email tab, you can connect your GleanQuote account to your Gmail or Outlook account so that proposals can be sent from your own email address and provider, rather than from proposals at gleanview.