If you have a Google account, you can use Sign in with Google as a single sign in option for logging into GleanQuote. Click the Sign in with Google link on the login page: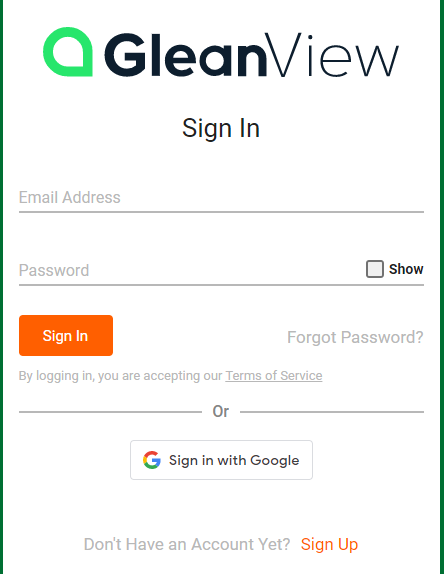 A Google generated confirmation screen will display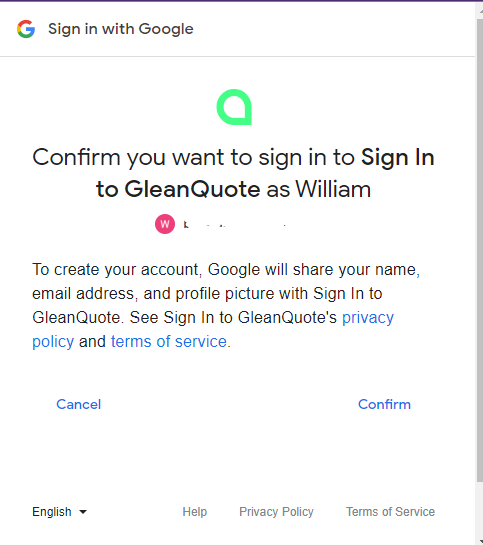 Click Confirm and enter your GleanQuote password in the next dialog and click Sign In.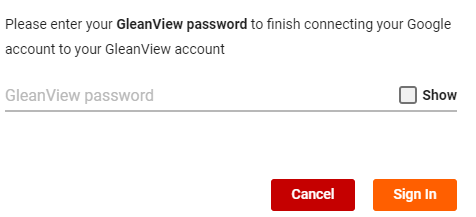 The next time you view the login page, instead of the Sign in with Google link, you will see a link that displays Sign in as (Your Name). Click the link to sign in to GleanQuote with a single click.
To disable Sign in with Google, navigate to your user settings/integrations. Click the disable button on the Login with Google integration card.