Once you have built your proposal, you can easily email the proposal link to all of the people who need to sign it.
Remember you need to select accounts and users in the signature element settings.
Click the Send button in the top left corner of the builder page and the Send Proposal modal will pop up.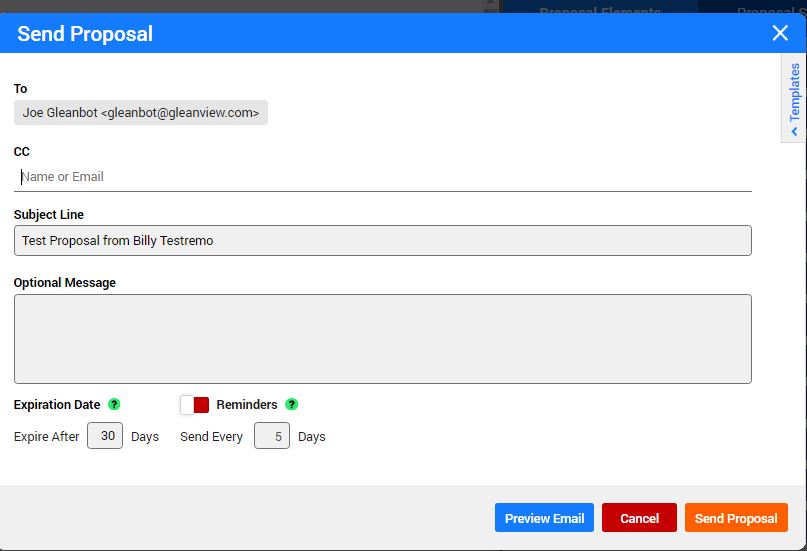 The From field will be populated by your user name and the actual from email address will be proposals@gleanview.com.
The Reply to address will be your user email address.
The To field is automatically populated based on the contacts and users you selected in the proposal to either sign or fill out data in an input field.
You can send a copy of the proposal email (and proposal link) to any email address. If you start typing a name, all names associated with the account related to the proposal will be selectable. Otherwise, you can simply type any email address. Any person that is CC on a proposal will be able to view a read-only version on the proposal in the proposal reader.
You can enter any subject line and an optional message that appears in the email notification to the signers. You can also set the proposal expiration date and toggle email reminders on/off. If reminders are toggled on, the signers will get an email reminders every X days until the proposal is signed or expired.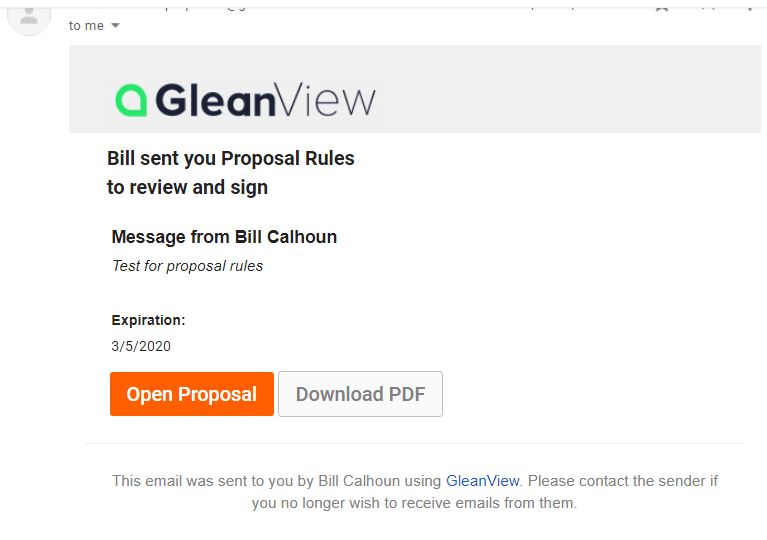 If you have uploaded your company logo in GleanQuote's company settings, it will be displayed on all client notifications for branding purposes, otherwise, the GleanQuote company logo will be displayed.
Proposals that have been sent cannot be edited. In order to modify a proposal that has already been sent, VOID the proposal, duplicate it, make your modifications and send the new proposal.