Product Bundles
Product bundles allow you to group products commonly sold together so that you can easily add them to a quote.
You can create bundles from the Product list view using the same button that you would use to create a new product.

There are two types of bundles - Grouped and Package.
Grouped bundles are added to a quote as individual products and quantities.
Package bundles are added to a quote as one item with one price. The price of a package bundle does not have to be the sum of the individual product prices — it can be any price you set.
For Grouped Bundle creation: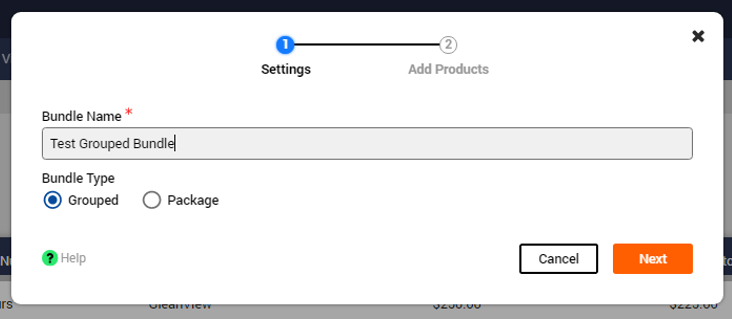 After you name your bundle and select the bundle type, you can then select the products that are included in your bundle using either product name search or advanced search. You can modify the quantities and order of the products in the bundle (using the grab bars on the product on the upper left hand corner of each product):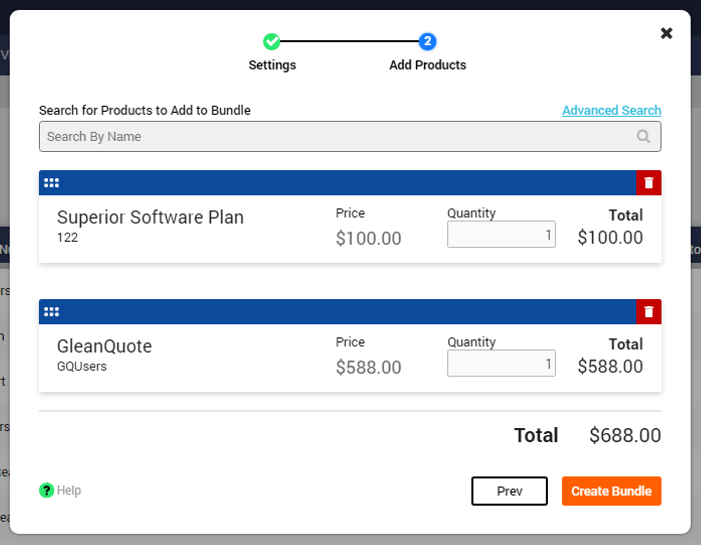 For Package Bundle Creation: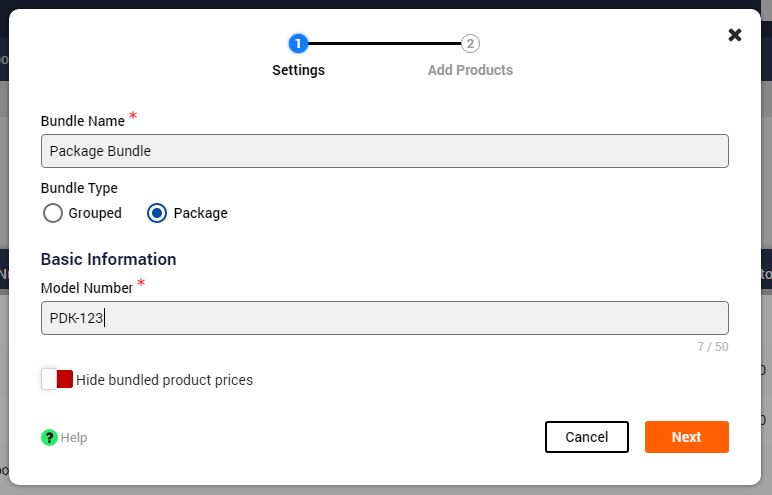 You have the additional field for Model Number required since a package bundle is treated like an individual product. You can also specify if the prices of the bundled products display with the Hide Bundle product prices toggle. And on the add products step, you can also set the bundle price and cost.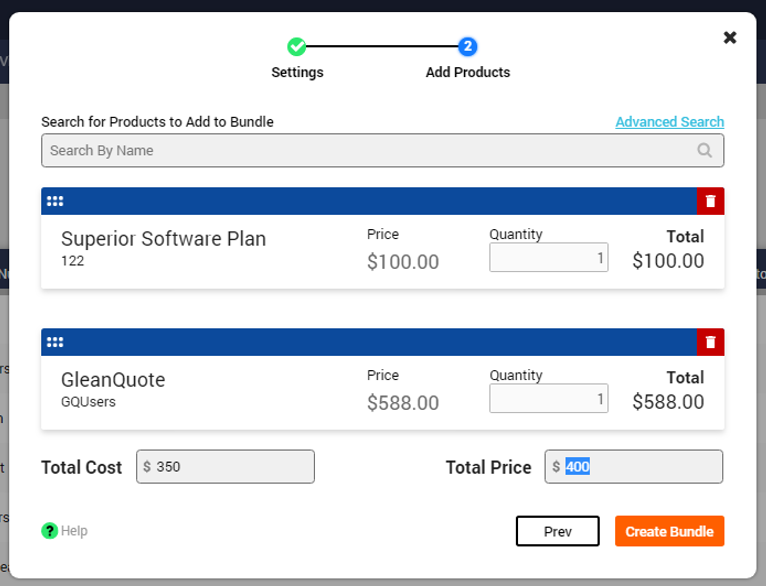 Adding Bundles to Quotes
Bundles are added to quote tables in proposals exactly like products are added. They are labeled as (Package Bundle) or (Grouped Bundle) in the product name to differentiate them from regular products and make them easy to find.

Grouped bundles are added as individual products and pricing and quantity for each product is editable.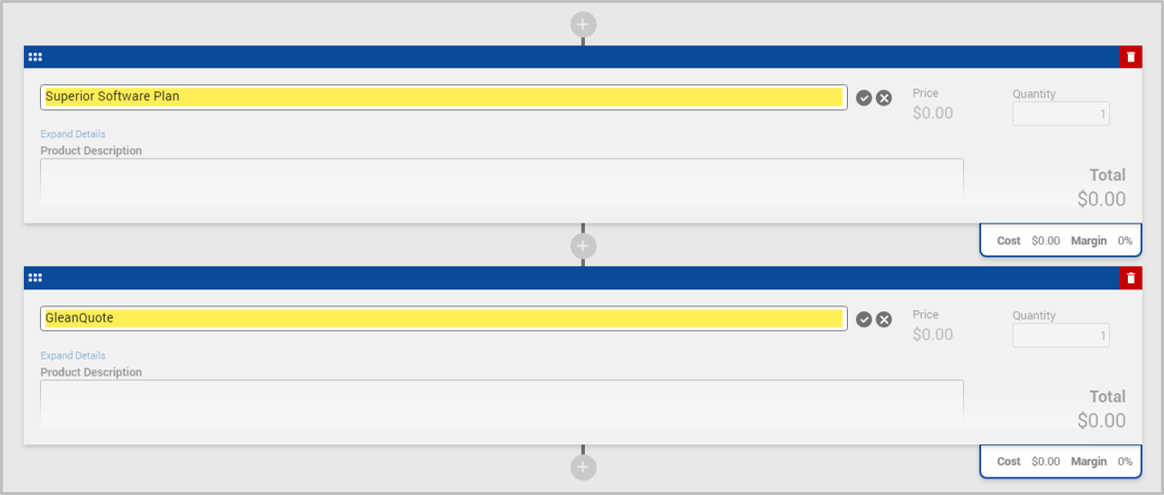 Package bundles are added as ONE product and pricing and quantity of the products included in the bundle is not editable. The price and quantity of the bundle itself is editable.