You can set volume pricing for products on the product overview page (accessible by editing the product). Simply click the pencil icon on the Volume Pricing widget and add as many rows as needed. Be sure to click Save when done. The volume column should be the quantity break points and the price column is the unit price at that quantity.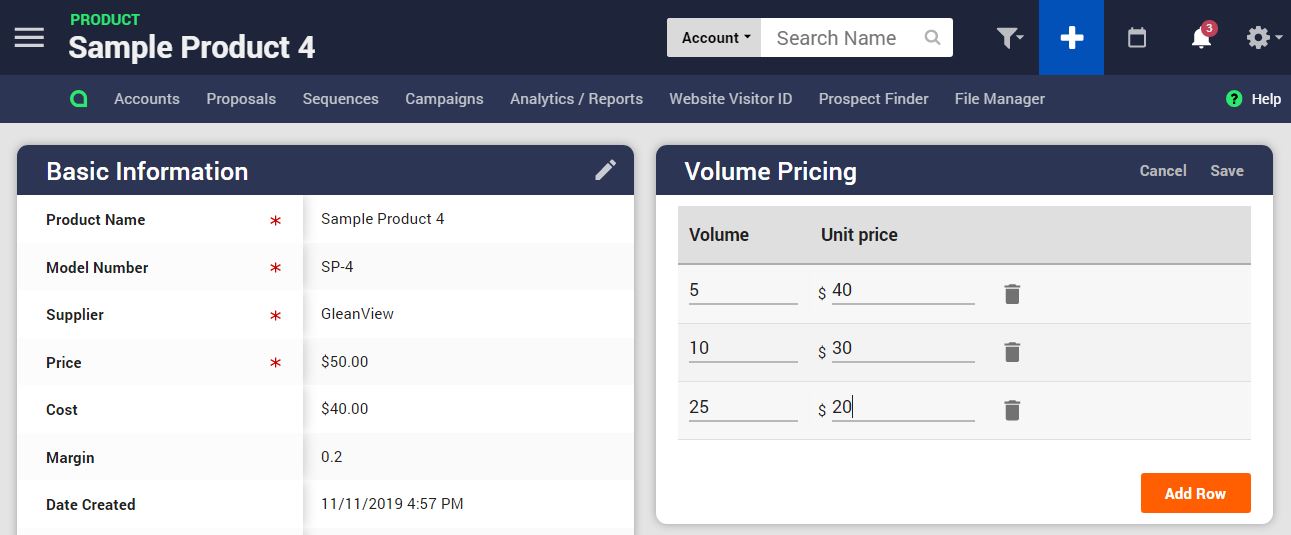 In this example, here is the resulting pricing:
1-4 quantity: $50
5-9 quantity: $40
10-24 quantity: $30
25+ quantity: $20
This pricing will be automatically applied when entering a product and quantity in the quote table of a proposal.
NOTE: Volume pricing will not be applied to product options. It will only be applied to the base price of the product without options.
For products subject to multiple modifications, this is the order the price modifications will be applied:
Volume pricing first
Product Option modifications next
Price list modifications next