Products can have a dynamic price that is a percent of the total price of the other products included in the quote section. This is useful if your company offers products like maintenance or warranty, which are generally priced as percentages rather than fixed.
There are two different types of Percent of Total product prices.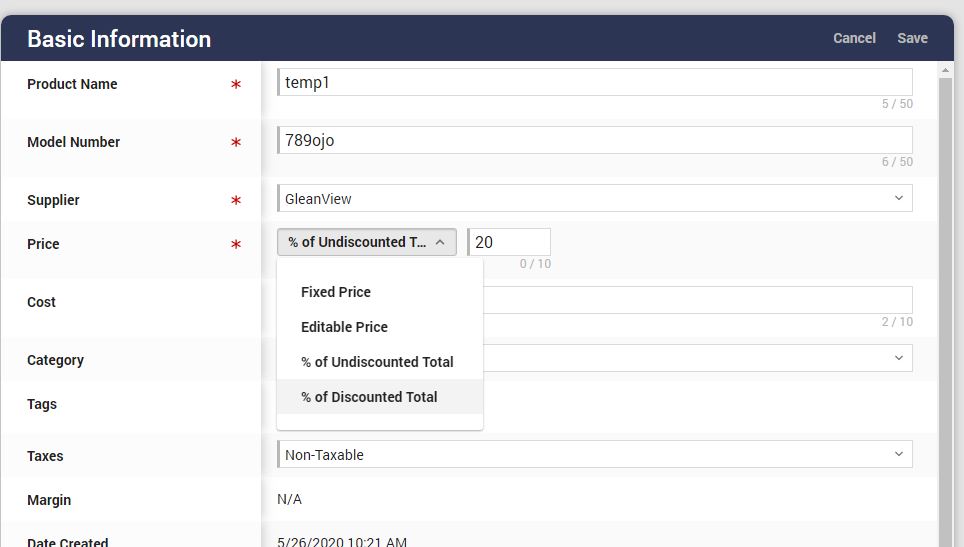 % of Undiscounted Total sums the undiscounted product prices together. These prices include options and price list adjustments. Price lists are a way to apply different pricing levels for the same product for different customers or different proposals. It is the price shown in the quote editor right before the discount input box.
% of Discounted Total calculates the product price based on the Discounted Price List prices of the other items in the quote. Discounted price is the product price after a line item discount is applied.

Important Note: An item that has % of total pricing only sums up the product totals in the same QUOTE SECTION as the item.
If there are no sections on the quote, then the pricing for the percent of total product is calculated using all of the items on the quote.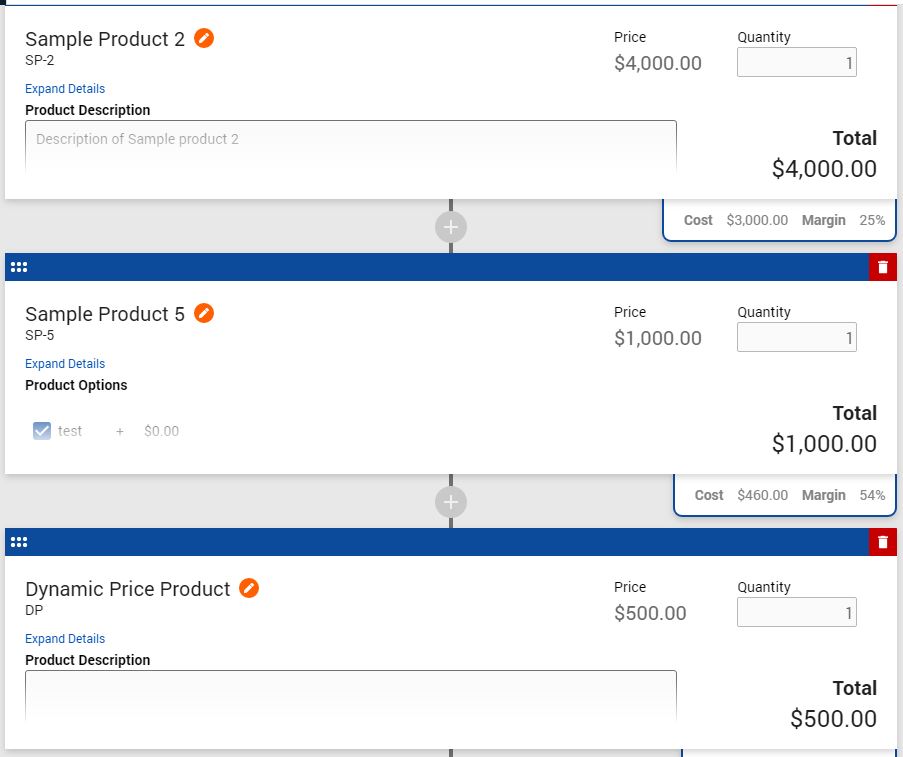 If there are sections on the quote, then the percent of total pricing is calculated using only the items in that section.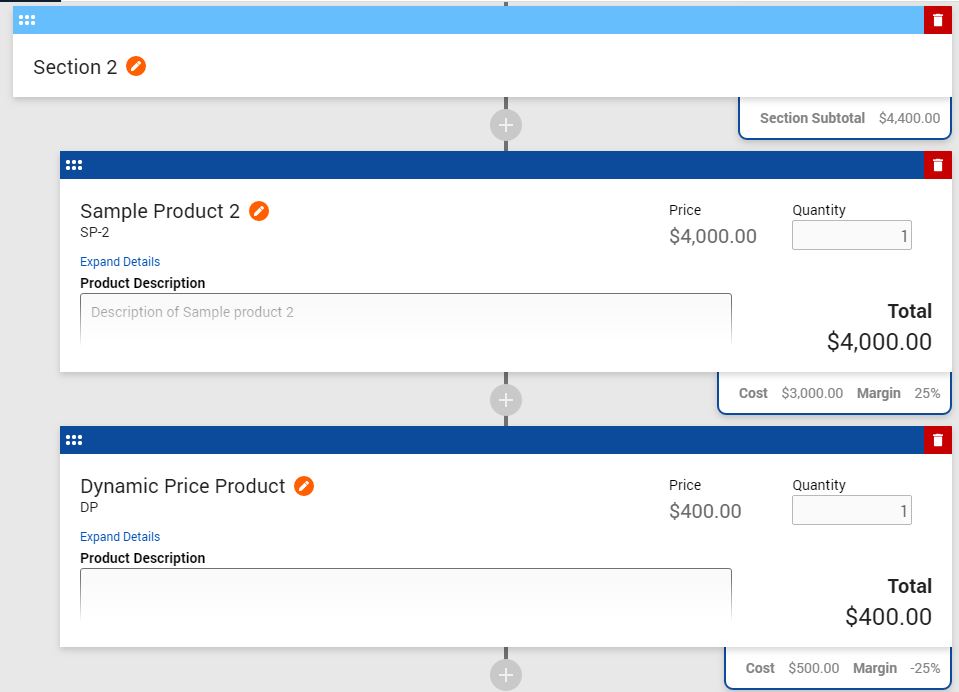 Percent of Total product pricing does not include other percent of total products on the quote or in the section.
Price list pricing is not applied to percent of total products.
Volume pricing and options should not be used with percent of total products.